I thought I was doing it right all these years.  I never slept with makeup on, I wore sunscreen in the morning and always applied moisturizer and eyecream.  What I did not know was that WHAT you actually put on your face matters!  I always thought I was blessed to have a baby face but through the years I can't help but notice the fine lines appearing under my eyes.  I would be pretty diligent in applying eye cream but now I know that what it is made of matters.  Our skin naturally looses collagen and factors like pollution, sun damage and free radicals all contribute to declining skin health.  I was pleased to know that there are products I can use to reverse the damage.
Here were my concerns when it comes to my skin and face in order from first to last:
My freckles.  I naturally have freckles but when I go under the sun they become more pronounced.
My dark circles and fine lines under the eye.
My T zone tends to get oily while the rest of my face can get very dry.
Here is how I have been using the Loreal Revitalift LaserX3 products:
Day
Day Cream– I use this in the morning after I wash my face as soon as I wakeup.  I love how it makes my skin feel more plump.  This product reveals new and bright skin and also makes pores less visible.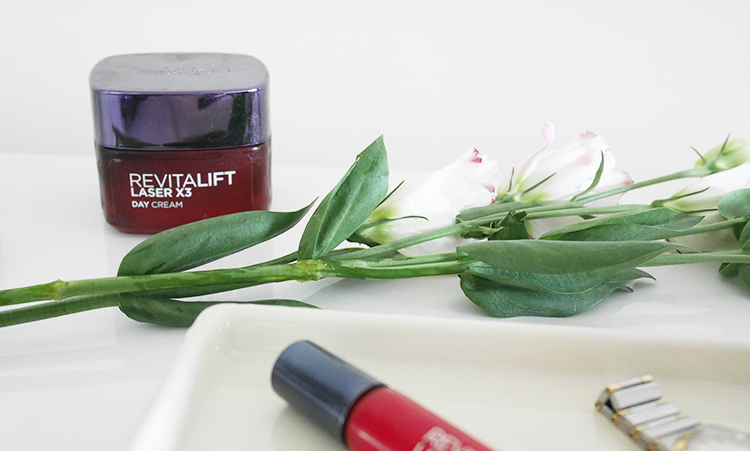 2. When I know that I will be leaving the house, I substitute the Day Cream for L'Oreal Revitalift laserX3 Total Care.  It contains SPF and is more lightweight, making the perfect base for makeup.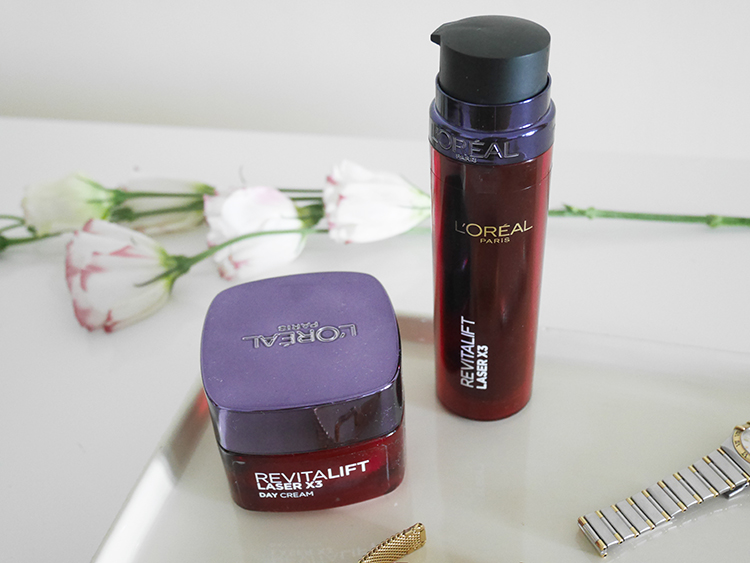 Night
I apply L'Oreal Revitalift Laser Power Water after cleansing.  This product is used to boost hydration even before moisturizing. It absorbs quickly into the skin without the oily or sticky feel.
A total must- have I strongly recommend everyone to never miss is a good eye cream product.  I love the metallic applicator of L'Oreal Revitalift Eye Cream.  In just 3 weeks I have already seen some significant reduction in my fine lines and eye bags.
 L'Oreal's Night Cream is one of my favorites too.  I love how I can actually feel this product working as I sleep.  This product works like a mask and rejuvenates while reducing fine lines and wrinkles.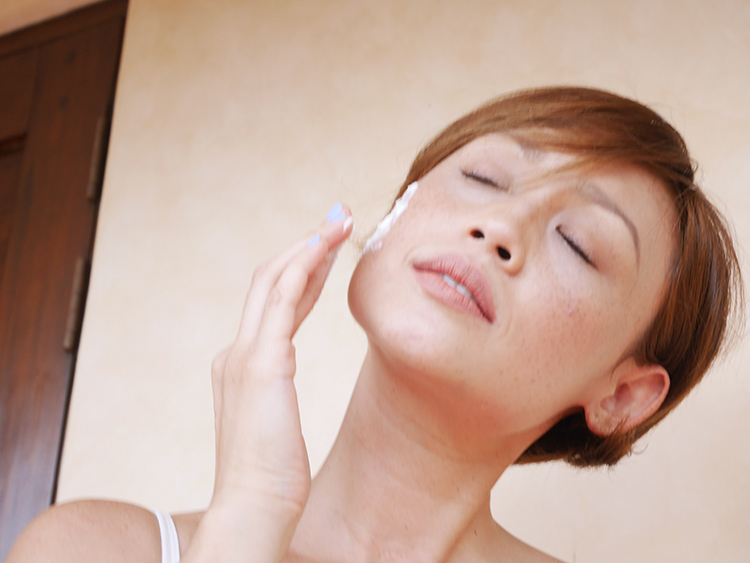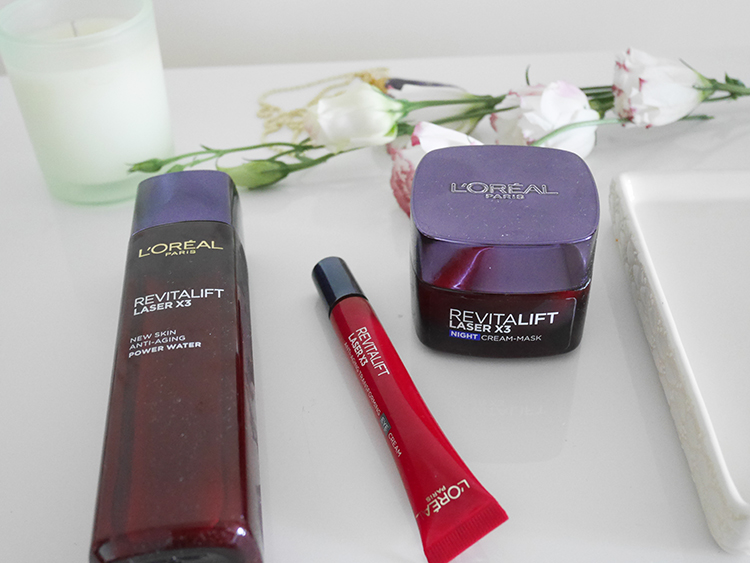 Being educated on skin care products and the necessity of using anti aging to correct and even prevent is an essential once we turn 30.  I did start quite late but I am still glad I can reverse damage and protect my skin further.  It's never too late to start a good anti aging skin regimen, I'm glad I started one now!