I had a grand time executing the interiors of this home. The clients were very easy to deal with so I wanted to make sure I pleased them as well.   To create something out of my comfort zone, I used bolder colors and prints.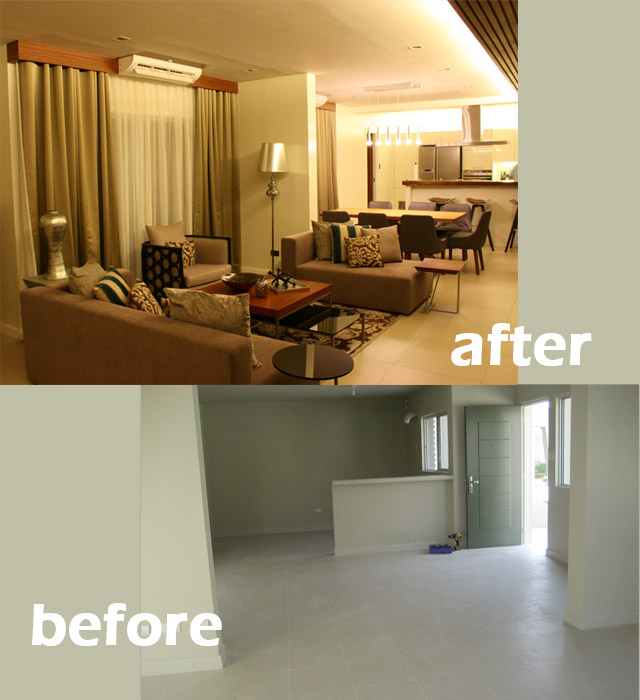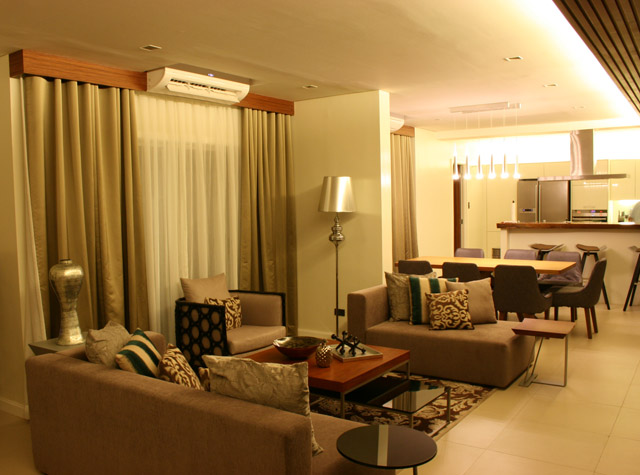 The wood slats that cascade down the stair storage wall also span the ceiling's entire length. I wanted it to balance the heavy grouping of furniture on it's opposite side while creating a unique highlight.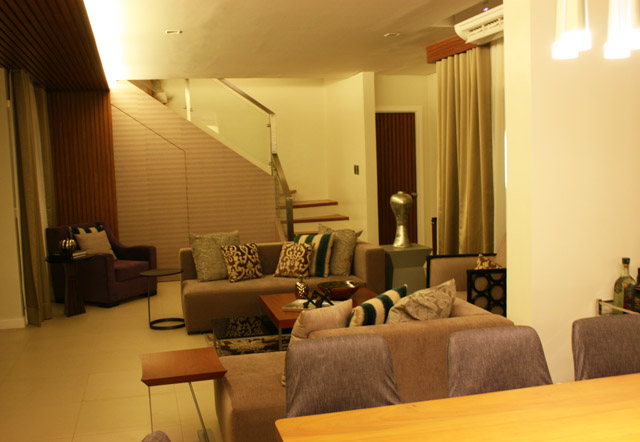 I used a color palette of mauve and teal, carefully selecting accessories that would add a sophisticated feel.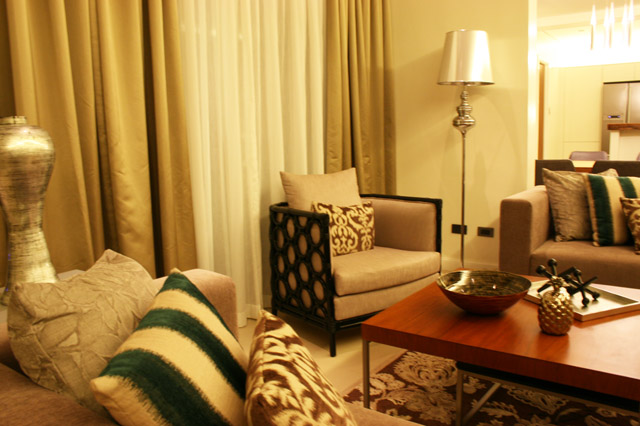 Don't you just love that area rug we found from Pietro? It is a low pile rug intricately woven from Europe.  Sorry images are a little blurry.  Still practicing my photography skills.  Need to get a tripod!  Two young children also live in this home so accessories had to be minimal and less breakable.  Most bowls and jars are made of paper mache' from Dwell in Shangrila Mall.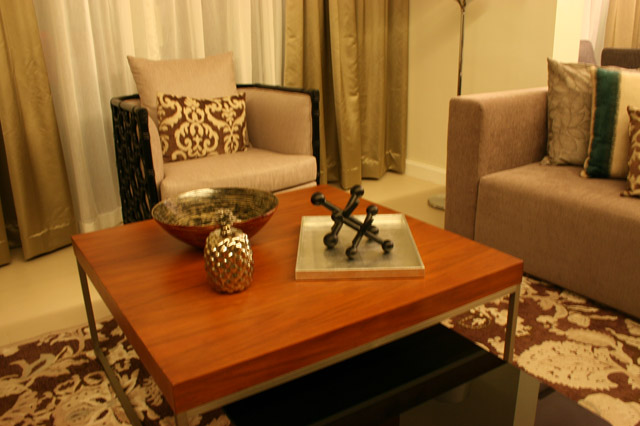 I must admit I've never made a purple chair before, but I wanted to out do myself by trying something new.  That's the only way we improve and emerge.. when we challenge ourself and push to do our best.  It turned out to be very elegant, even more so when flanked with a kamagong accent table.  The wall paper is another favorite of mine distributed by Wallcrown Design Center.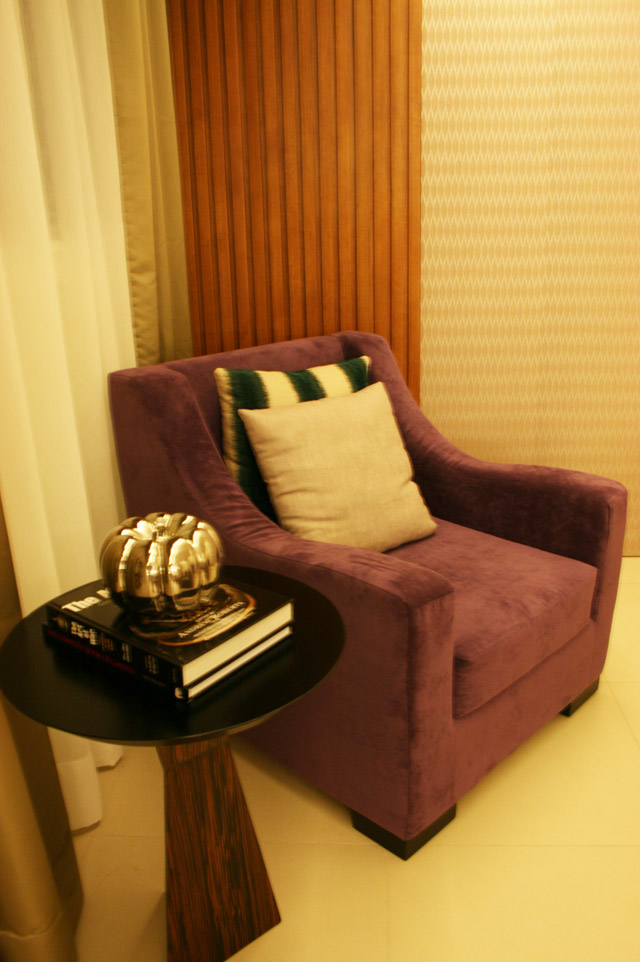 This buffet cabinet in silver leaf and black finish is one of my favorite pieces.  I particularly chose silver- leaf to add more sophistication.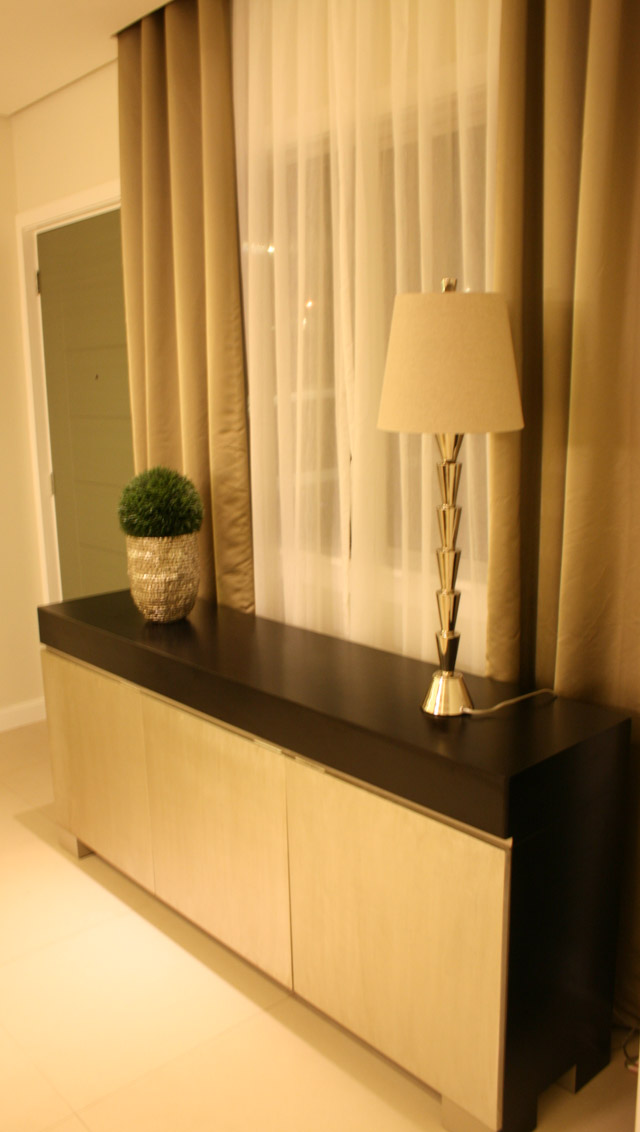 My most favorite highlight is the solid wooden bar counter made with a beautiful piece of Acacia.  It adds so much character and warmth to the sleek modern white kitchen. Barstools are also custom- made.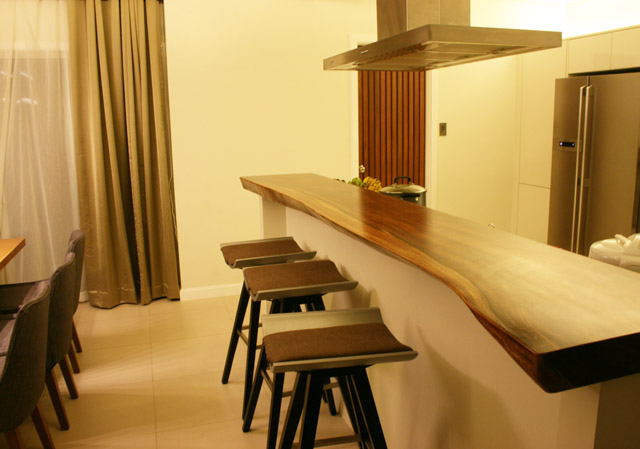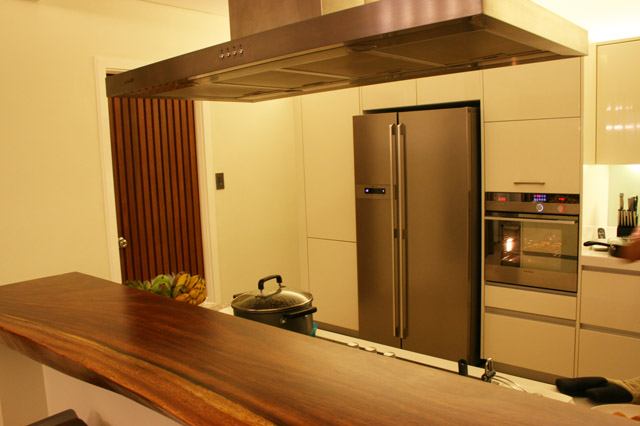 My clients were very pleased with the outcome.  There were some bumps a long the way like making the painters repeat the wood finishes 4 times before they finally got the exact stain I asked of them but overall I'd say things went smooth.