Spring is here at last and I've got pretty things to get you inspired! The crisp cold air is fading and more sunshine is peaking through the clouds in my part of the world at least. Easter bunnies, pastel colors, blooms and pretty petals… Flowing delicate skirts, sandals and pink lemonades. There is something about spring that makes things brighter and happier. If you aren't quite in the mood for it yet, hopefully these beautiful ideas will get you into brighter spirits!
The Prettiest Apple Pie by Monika Hibbs
I think this is the most beautiful apple pie I have ever seen. All you need is a good old tested recipe and some fresh flowers to make this pretty master piece. She gives more details on her blog so do check it out.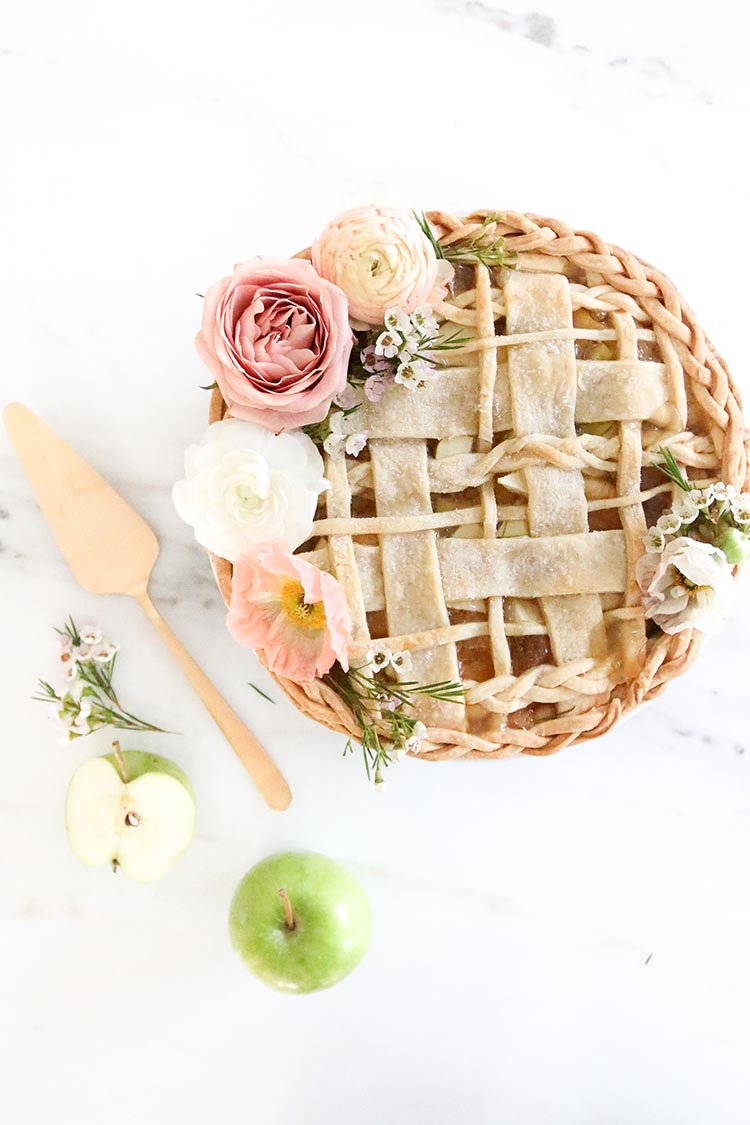 A Cute Watercolor Printable Bunny to Get you Into the Easter Mood.
This printable can be used as place card holders, Easter decor or a nice framed art piece for your kids' room!
Palm Print Pillows and Subtle Interior Theme
It's the perfect time to change your pillows into something happier! I love the palm print and blue colors in this living room.
This is quite easy to so and it looks great! Your kids will enjoy creating this with you and it won't look too bad in your own home.
These Stylish Rainbow Colored Sandals.
Everything about her outfit is gorgeous but these Chloe'sandals are to die for! Budget version here.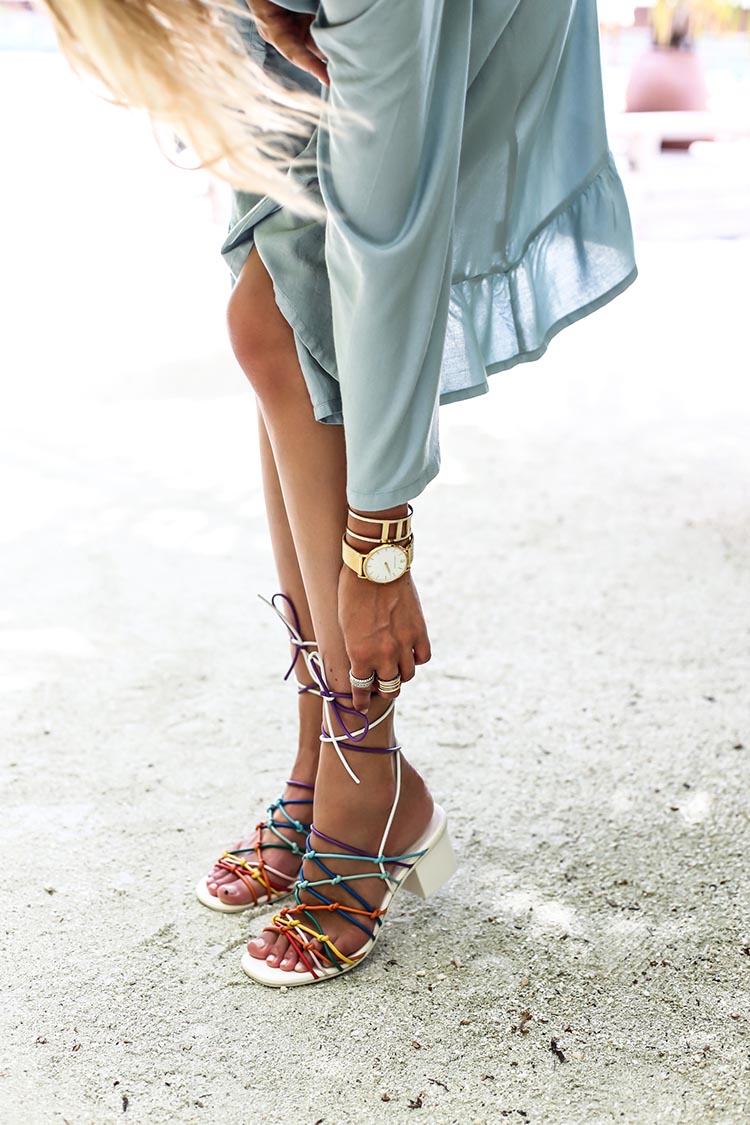 That's all for today! I'm off to Australia and can't wait to see what's out there! Stay tuned. Follow me on Pinterest and Instagram for photos and updates!