Christmas in a special time of the year when we get to show each other we love each other.  We give gifts because a long time ago, a special gift was given to us! Jesus Christ was born into this world to save us..indeed that free gift is the sweetest!  For the past 3 years I've been doing 80% of my gift shopping online.  December is just too hectic.. not to mention the traffic.  For some reason work comes in during this time of the year and I no longer have the time to shop.  I know most of you are in the same boat so I thought I'd share with you my Christmas gift guide.  These are special items I love and hand- picked myself to share with you all.
For Women, Moms and Children..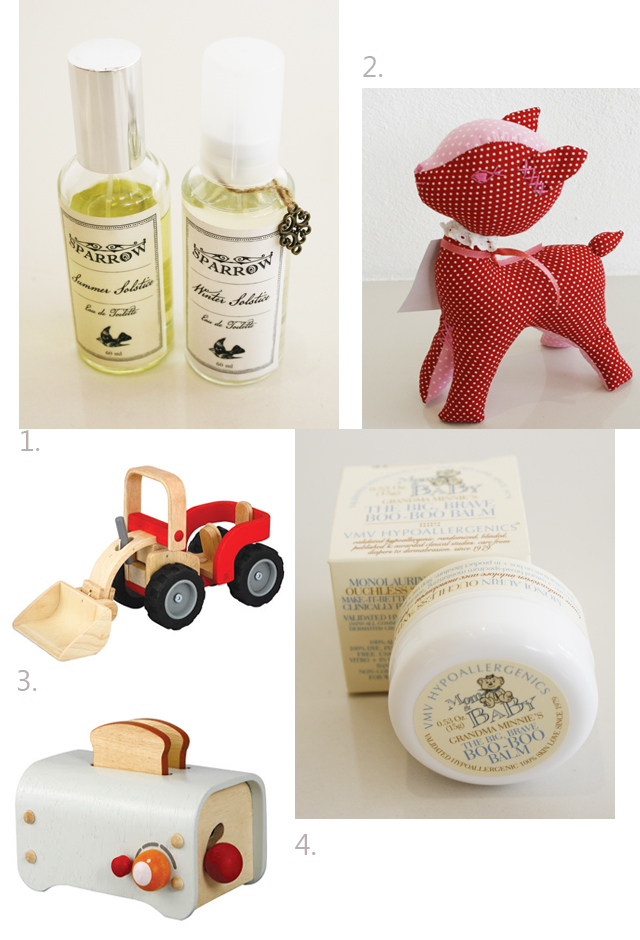 1. Summer Solstice and Winter Solstice EDT by Sparrow P599.00 available at Seektheuniq.
Summer solstice is a refreshing burst of citrus and green tea while Winter solstice is a composition of floral notes.
2. Deer cat plush toy from Lapommehome available at their Alabang Town center store.
I love this particular toy as it spells out the holiday spirit.  It's design is very Scandinavian too, something I absolutely can not resist.  My little girls is very fond of this "reindeer".
3. PlanToys® Mini bulldozer at P995.00 and the Toaster at P1250.00 are wooden toys made of kiln dried, chemical free rubber wood.  Available at Rustans Department Stores nation wide.
I love toys that are safe and non toxic.  Plan Toys use soy based ink. Their items encourage learning and imagination.  Something essential for my children at their particular ages now.
4. Grandma Minnie's The Big Brave Boo Boo Balm. form VMV Hypoallergenics. 8g. at P615.00 and 15g. at P1,100.00
I read wonders about this product and was a convert myself when I casually applied some from a sample giveaway on a mosquito bite on my face.  I was amazed because the next morning the bump was gone!  It heals cuts, scrapes, wounds, eczema patches and more!  This is something all moms should have and I never leave home without it.
For friends and family..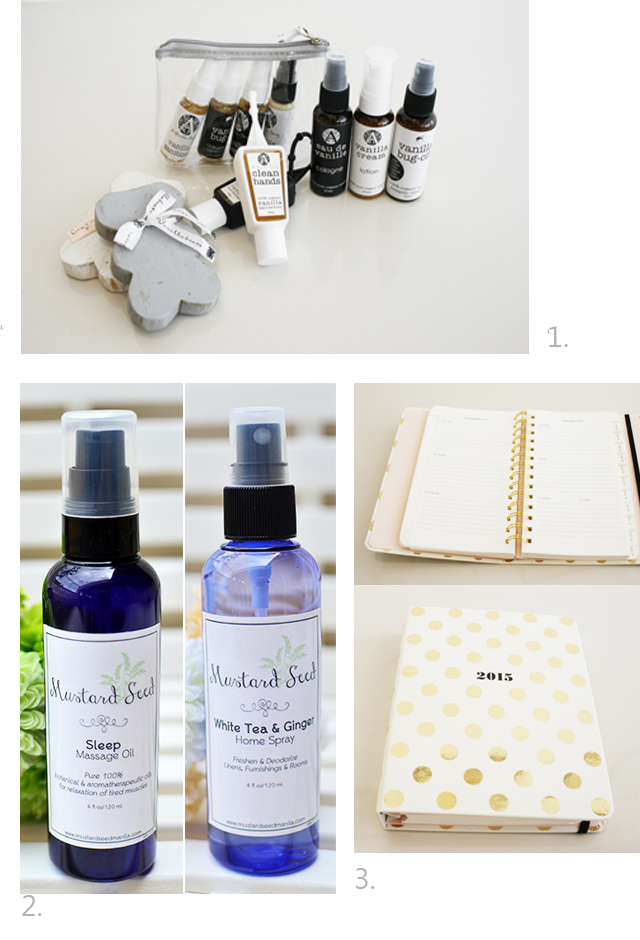 1.  A Vanilla Story Vanilla Body Care Line.
Cologne P350.00, Lotion P450.00, hand sanitizer P150.00, Bug Off P250.00.  The Vanilla Travel Kit P950 has their complete bodycare set at 30ml. bottles. The Vanilla bears are cute toys or decor made of eco, re- purposed wood.  A Vanilla Story uses real pure organic vanilla to create their products.
2. Mustard Seed Sleep Massage Oil 120ml. P250.00, Mustard Seed White Tea and Ginger Home Spray 120ml. P220.00
I love these affordable home products made of essential oils.  They make easy giveaways to classmates or co- workers and their online shop make things so convenient.
3.The  Kate Spade Agenda or planner has a simple but elegant design with pages you won't be able to resist writing on.  Perfect gift for your sisters, mom, or best friend. Available at the Kate Spade shop in BGC
Gifts for Men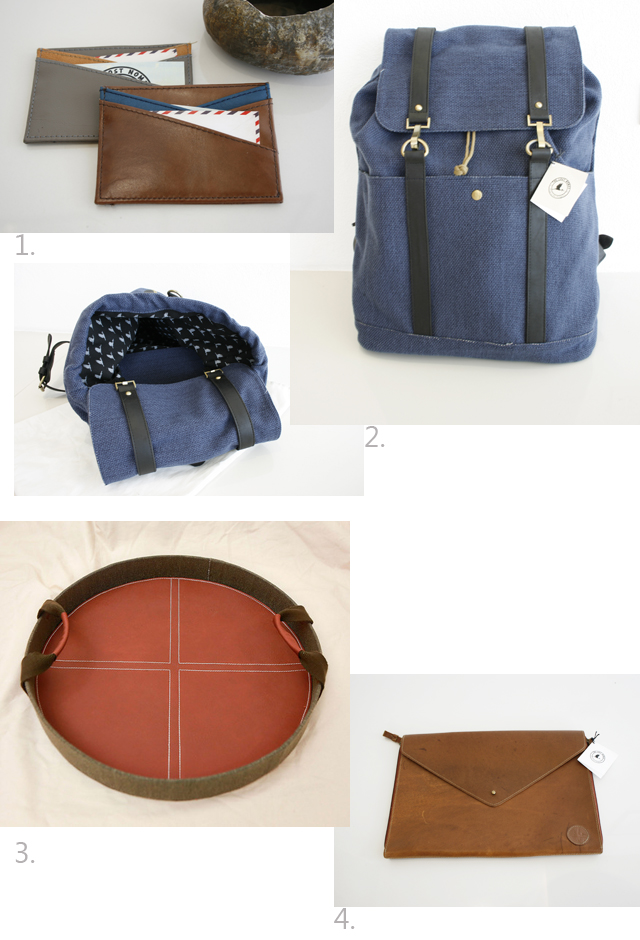 1. The Lost Nomad Genuine Leather card holders P550.00
The perfect gift for your co workers or friends comes in a stylish real leather card holder with accents of teal or mustard.
2. The Lost Nomad Ravi Rucksack P2,300.00
Get lost in your travels with this durable and stylish navy and black rucksack.  Be it leisurely walks through the city or a hands- free hike through the woods, this back pack will keep your valuables safe.  Made of textured canvass and faux leather accents. Features back and front pockets for valuables, and adjustable straps.
3. Safari Serving Tray from Seek the Uniq. P850.00
Crafted with army green canvass and faux leather, this serving tray will make a stylish gift for the holidays.
What other gifts do you like to give this Christmas?
4. The Lost Nomad Surrey Laptop Sleeve P1,700.00
This stylish laptop sleeve in genuine leather and a brass stud is available for a 13″ and 15″ lap top.
"Christmas doesn't come from a store, maybe Christmas perhaps means a little bit more…." — Dr. Seuss